MRI Trading Signals has identified a high probability of a HEATING OIL LOW, at least for awhile.  It may be a stretch to see the nearby HON 17 (141.13) close above the previous week's close 143.70, requiring a 2.57+ net change on Friday.  IF that happens then HO is confirming the WEEKLY TIME SETUP in the ACL and LCL Closing Line Chart Frames- 3D, 5(F)A, 13(F)a and 30(G)a to WK 07 NOV'16 and 45(G)a to WK 25 JUL'16.
In the Active WEEKLY AR and LOG Bar Chart Frames THIS WEEK is a TIME EQUALITY 3D= 3u, 6a, plus 30(G)a to WK 14 NOV'16 and 45(G)a to WK 01 AUG'16.
Let's take an MRI 3D look at what TIME has to say in the Daily HEATING OIL. The viewer is always looking at both ACL/LCL Closing Lines and AR/LOG Bars.
HO (Daily) TIME A/LCL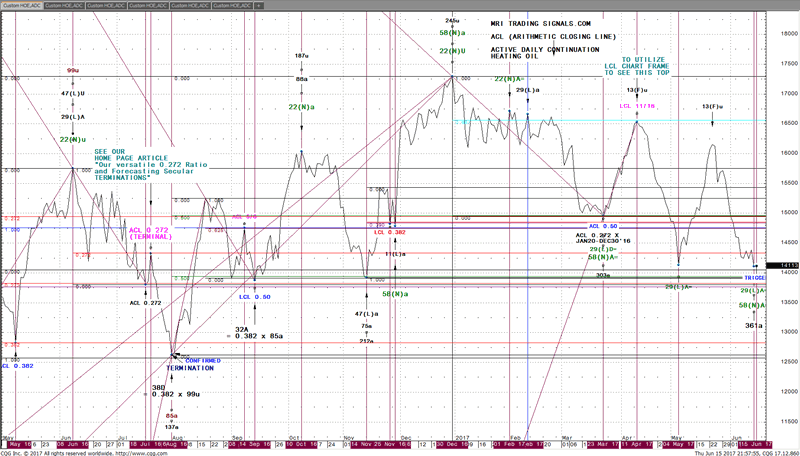 HO (Daily) TIME AR/LOG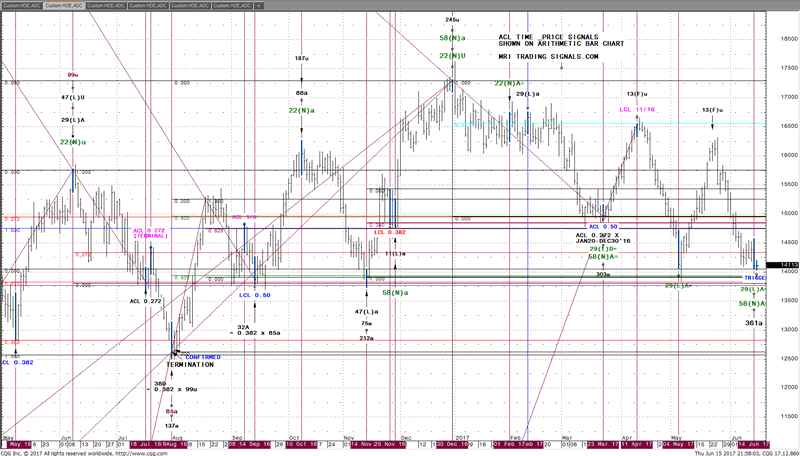 HO (Daily) TIME A/LCL Zoom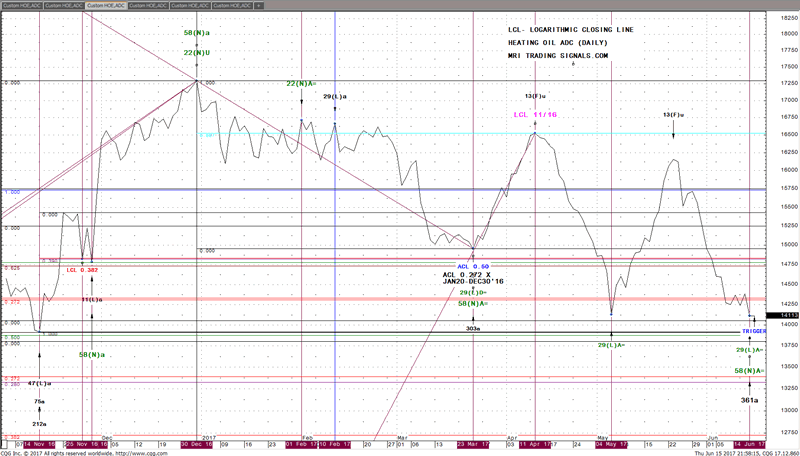 HO (Daily) TIME AR/LOG Zoom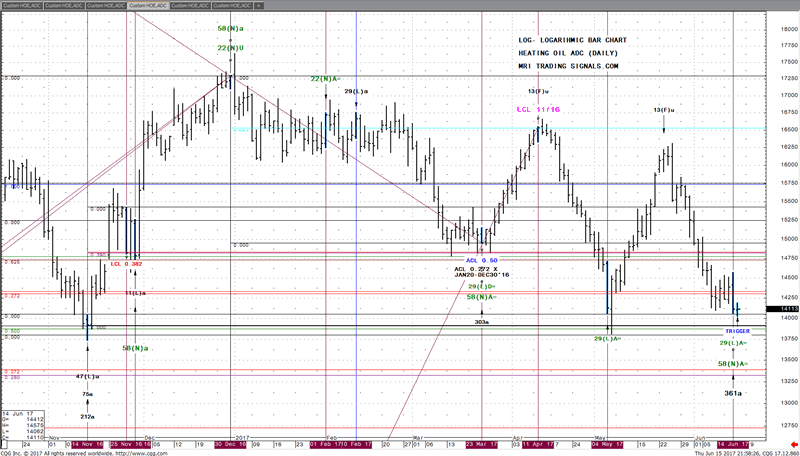 HO (Daily) Combined A/LCL+AR/LOG TIME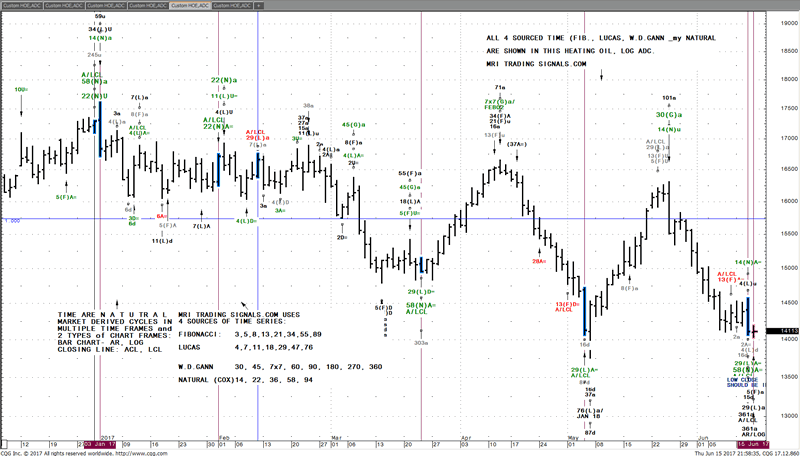 Bottom
,
Heating
,
In.probably